Build a Successful Tech Startup with a Fractional CTO

How Do You Start a Tech Startup if You are a Non-Technical Person?
There are many reasons why you may want to start a tech startup:
The potential for high growth, low startup costs.
More attractive to Venture Capitalists.
Innovative or more cost-effective way of addressing a customer pain point.
But you are a non-technical person. You have tried to hire freelancers to develop MVPs (Minimum Viable Products) and prototypes to pitch your startup to investors. Yet, being unfamiliar with the relevant technologies, you do not possess the knowledge or experience to manage the freelancers. So you end up with MVPS that do not achieve your goals and are stuck looking for alternative hiring methods to build your tech startup.
Startups are already risky ventures by default. About 90% of them fail, even if the startups are promising projects led by talented people. Running out of investments, no market need, losing to other competitors, or facing unexpected regulatory changes are only a few of the reasons for why startups fail.
One of the ways to reduce risks is to hire a technical director, also called a Chief Technology/Technical Officer (CTO). For tech startups, the differences between a great CTO and a poor one can be a make-or-break issue. Dedicated CTOs can bring a startup to a multimillion-dollar valuation, while bad or poorly matched CTOs can drive the business into the ground before its first round of seed funding. The CTO can lay the foundation for the entire company's tech operation, which includes the preferred skills of development staff and the choice of tech stack. However, not every startup is ready to make the financial commitment of hiring a C-level leadership, including a full-time CTO.
This is where a fractional CTO can be a more sensible option for the startup. Fractional employment is similar to freelance or project-based contractual work, but with a greater degree of business development and long-term strategic planning. So, you could get the quality of leadership you need, with a more affordable cost and a lower level of commitment.
7 Ways on How a Fractional CTO can Lead a Startup
Here, we will show you a few ways on how a fractional CTO can add value to your startup business.
1 – Design of the Product
At the start, co-founders come together to brainstorm potential ideas that would form the basis for the product's vision. They evaluate business propositions and devise product features. Fractional CTOs would be able to guide the startup early in the design of the product and reduce some uncertainty from the startup journey. Fractional CTOs would help to validate the technical feasibility, provide recommendations on how it could be built and what the potential effort looks like. They also would provide a critical review of the potential product to be built from both a technical and cost perspective.
2 – Improve Investor Confidence
Fractional CTOs can join a startup either at a seed or post-seed funding stage to either help prototype the idea, consult on technical requirements or lead a team of developers. At a subsequent funding stage, the role of the fractional CTO shifts to strategic work. Even before a company has fully built out its leadership bench, having someone in the CTO position is a good indicator that this company can execute its tech vision and put funding to good use. They can also help to build the impression of stronger leadership and ensure that the IP resides in the company and not under the whims of a third-party vendor. This makes the tech startup more investable.
3 – Building and testing the MVP
MVPs can help developers explore the right functionalities to build in order to show off the relevant capabilities of the product at minimum costs. Selecting the right set of features to develop can make the distinction between an impressive prototype versus another uninteresting and pointless prototype. This is challenging because sometimes significant effort is needed to show the unique selling point of the product, but most startups have limited resources to do so. That is why a fractional CTO is a better choice to make sure resources are spent carefully in the early conceptualization stage since their salaries are more economical.
4 – Planning for Technical Direction and Expansion
When a technical product needs to scale up, it is important that the correct product architecture and technology stack are selected to avoid potential problems in the future. Making the wrong selections can result in unnecessary costs and time wastage when development has to be redone to fix rushed and irrelevant features. A fractional CTO can provide hindsight, insight and foresight to manage risks and ensure that the product is made efficiently without incurring high manpower expenses.
5 – Cross Domain Expertise
Technology issues can have similar solutions across different domains. Sometimes, technical problems may have already been solved in another industry. When you create solutions from scratch you are potentially wasting time and money if a better solution already exists in the market. A fractional CTO can be working on multiple projects from different domains. So, a fractional CTO is more likely than a standard CTO to discover solutions to problems from other business sectors. This can reduce the research and implementation costs in searching for credible solutions.
6 – Better Communication
In the early stages of a startup, communication can be chaotic and misleading due to people from different backgrounds trying to understand each other. To make communication clearer and smoother as quickly as possible, it is more strategic to have a fractional CTO to explain some basic and common technical terms as well as processes to make sure everyone is of the same understanding. A fractional CTO can serve as the bridge between the developers and the non-technical founder when time is of the essence.
7 – Interim Periods
After the startup manages to gain momentum and investments, many tech startups may want to hire a fulltime CTO. A fractional CTO can serve as the interim CTO while the startup looks for a new person to fill in the position. Once that position is filled, a fractional CTO can still continue to serve as an advisor to the startup and provide the necessary handover communication to the incoming new full-time CTO.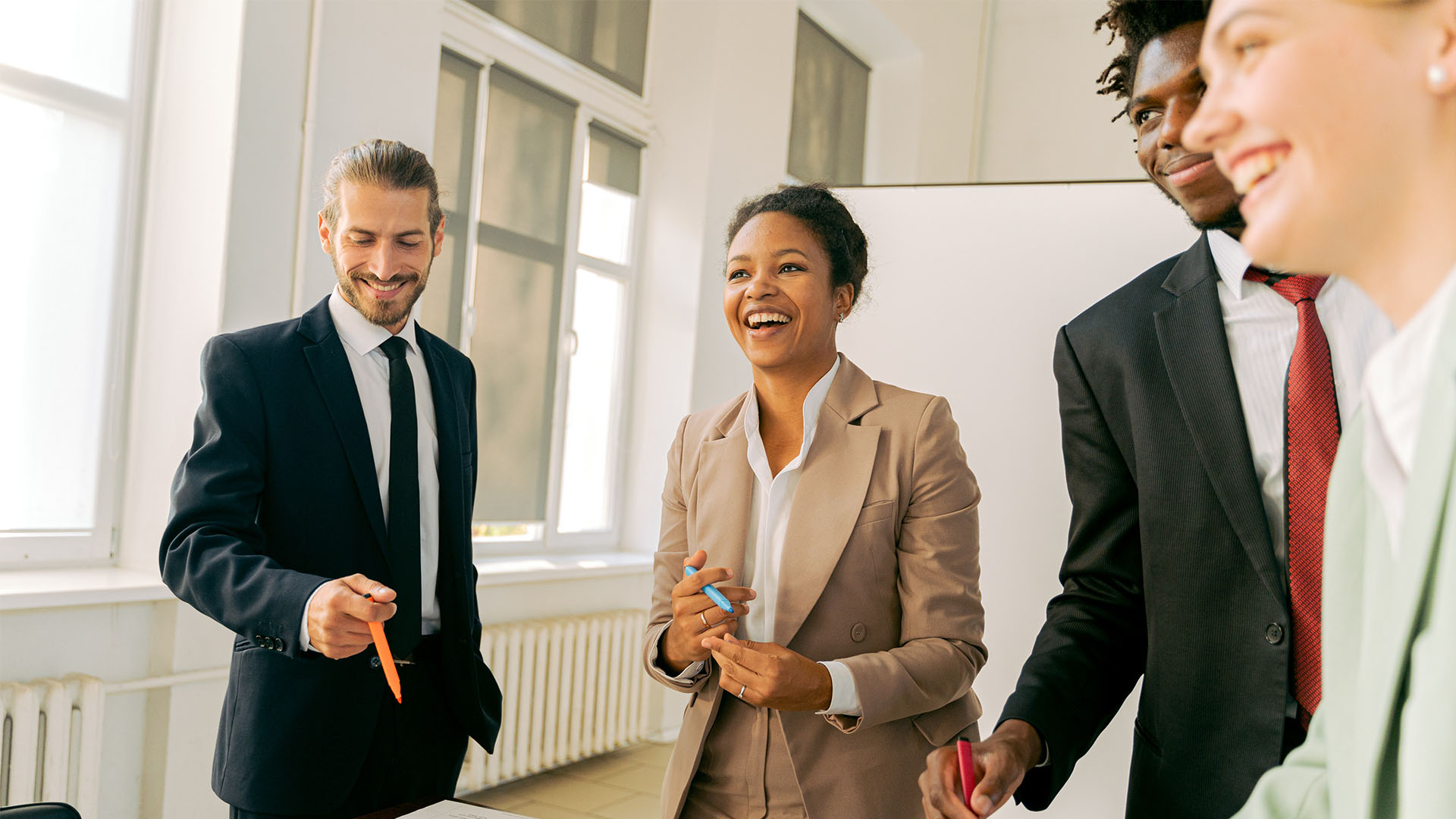 Hiring a Fractional CTO is an Alternative Hiring Method to Start Your Tech Venture
Hiring a full-time CTO can be cost-prohibitive for many SMEs. A fractional CTO provides access to the same level of expertise at a fraction of the cost, allowing you to get the support you need without breaking the bank. A fractional CTO can help to manage the technical aspects of your company's vision, bring an advantageous skill set, and be prepared to tackle the routine challenges involved in their duties. Having a qualified fractional CTO on your team is essential to seeing your startup reach new heights and becoming more investable.
We are a team of technology evangelists who believe in the power of data. We aim to make enterprises scalable, agile, and digitally mature with our digital enablement framework.